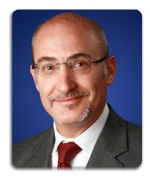 David W. Hamon, Distinguished Analyst and Consultant.
David Hamon has over 33 years of experience in international security affairs. He recently completed a nine-year secondment to the Defense Threat Reduction Agency, where he created and managed strategic research and dialogues for the Advanced Systems and Concepts Office in the areas of weapons of mass destruction, future and novel threats, arms control, and nonproliferation and is a former Director of Analytic Services, Inc., (ANSER), U.S.
Prior to this he served with the Office of the Secretary of Defense, Africa Policy, where he was the Director of Policy and Programs and was seconded to the United Nations Peacekeeping Department, where he was Chief of Current Operations in the Directorate of Logistics and Administration. During his assignment with the Defense Threat Reduction Agency Advanced Systems and Concepts Office, he initiated strategic security dialogues with China, Japan, the Republic of Korea, Australia, and Southeast Asia. He created two major research efforts: Northeast Asia Security 2025 and the Security Impact of Nuclear Power in Southeast Asia. He also was the U.S. government sponsor of the Council on Asian Transnational Threats Research from 2008 to 2010.
He holds a B.Ed from Colorado State University and a MA from Northeastern University, U.S. Army Command and General Staff College.